Digital Defenses for the People: Practical Digital Security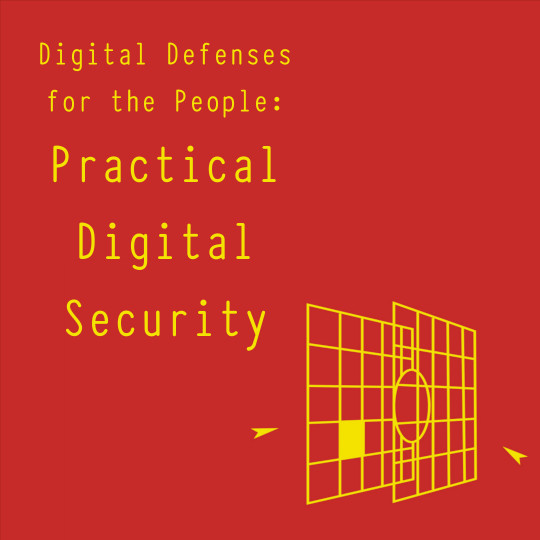 Get your most pressing cybersecurity questions answered in this workshop covering a wide range of online safety and Internet privacy concerns. Learn how to make smart choices and think critically about what you should prioritize so you can figure out which scary headlines are worth worrying about versus which ones aren't relevant to you. You'll discover how cybersecurity professionals think about risk and safety by reviewing conceptual frameworks such as the CIA triad and the three states of data. Even if all you ever do online is post on Facebook, there are still many easy things that you can do to help keep yourself and your friends safer both online and in the streets.
Detailed description
Learning how to stay safe online is on many people's minds, but how do you start this process? With so many tools and suggestions from "experts," how do you know which tool to use, when, and in what situation? Do you really need a VPN? (And what even is that?) What are the tools you really should use, and which tools aren't worth it? Moreover, without being a cybersecurity expert yourself, how do you learn to sniff out the useful stuff from the placebos?
This beginner's workshop taught by the Tech Learning Collective's cybersecurity trainers offers a simple framework anyone can use to understand what risks they might face and how to protect themselves from those risks. Developed and maintained by the Anarcho-Tech NYC Collective, an independent cybersecurity research group that provides digital security services to anti-fascist groups in New York City, this framework now forms the basis of many digital safety workshops. It is a simple three-by-three grid in which you can place both yourself and your online safety concerns by answering a few intuitive questions like "How likely is it that I will be targeted?" and "How many resources (money, people, etcetera) does my attacker have?"
Although there are many good and free tools available, most people only need to use a few basic ones: a secure messaging application (like Signal), a password manager (already available in your Web browser), and a few of the built-in features of their existing computers, like the full-disk encryption software available for free on every modern laptop and smartphone. This short, calming introduction to digital safety cuts through the fear, uncertainty, and doubt generated by the frenetic news cycle and the latest Internet privacy listicle. You'll leave this workshop with a security plan in place, and a much clearer picture of the first few steps you should take to protect yourself and your information both online and offline.
Upcoming "Digital Defenses for the People: Practical Digital Security" Events
(Not currently scheduled.)